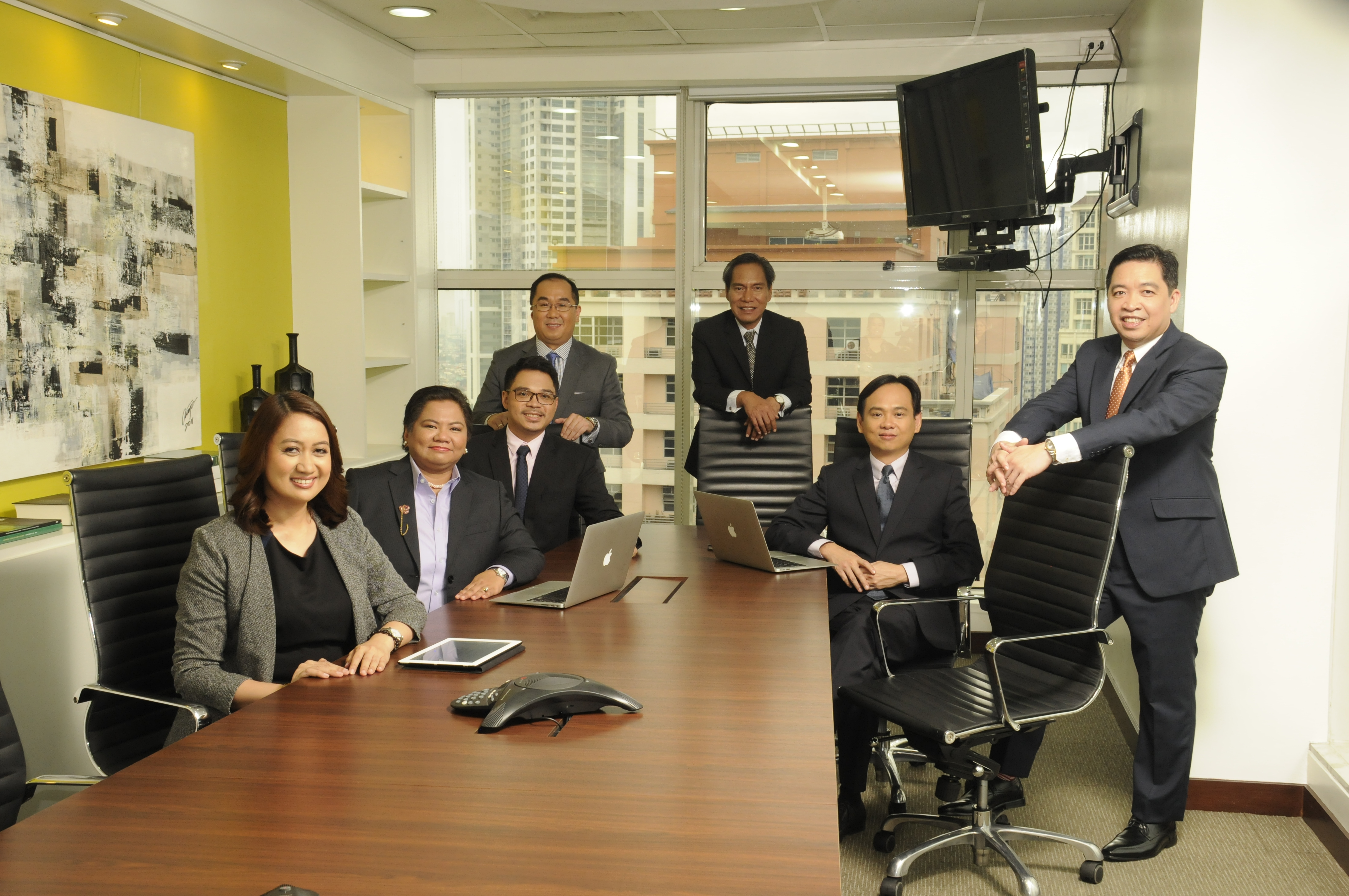 About the Firm
Gatmaytan Yap Patacsil Gutierrez & Protacio (C&G Law) is a full-service law firm of over 40 lawyers in the Philippines specializing in corporate and commercial transactions, litigation and arbitration, taxation, as well as labor and employment.  C&G Law was established in February 2007 by Alfredo Benjamin S. Caguioa, Jaime Renato B. Gatmaytan, Ben Dominic R. Yap, Norma Margarita B. Patacsil, Anthony Mark A. Gutierrez, and Jesus Paolo U. Protacio, each of whom brought with him significant experience and expertise in a broad range of practice areas and in diverse fields of law.  Cesar E. Santamaria, Jr., Mary Thel T. Mundin, Jess Raymund M. Lopez, Albert Vincent Y. Yu Chang, Kristine Ninotschka L. Evangelista and Vladi Miguel S. Lazaro have since become partners of the firm.
C&G Law was formerly known as Caguioa & Gatmaytan.  The change of name was brought about by Mr. Caguioa's withdrawal from the firm in January 2013 following his appointment as Chief Presidential Legal Counsel and subsequently as Secretary of the Department of Justice by Philippine President Benigno C. Aquino III.  In January 2016, Mr. Caguioa was appointed as an Associate Justice of the Philippine Supreme Court.
C&G Law is a member firm of the Rajah & Tann Asia, Southeast Asia's largest legal network.
Ben Dominic R. Yap is the managing partner of C&G Law.